Did you know that every Realtor® is a real estate agent, but not every agent is a Realtor®?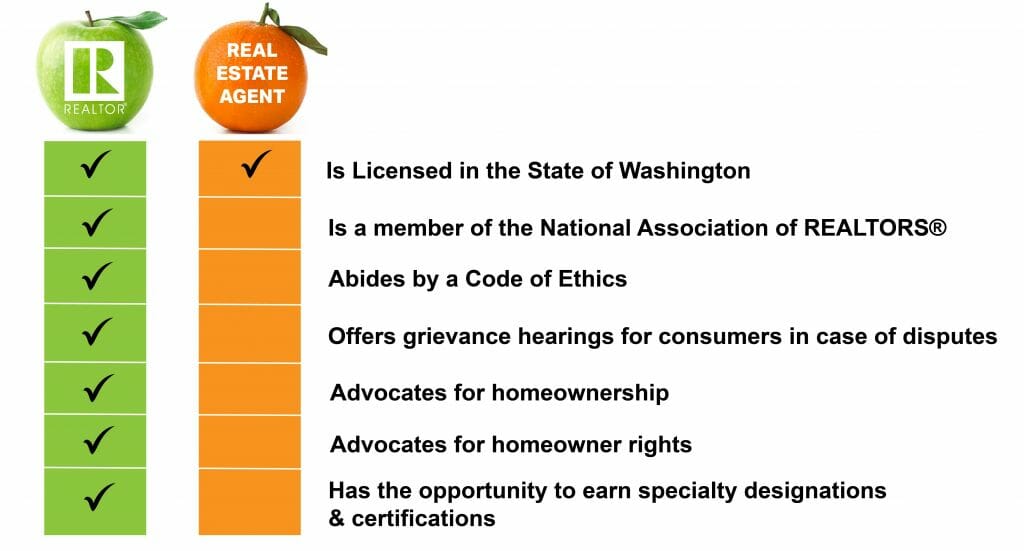 A home is an important investment, and likely the LARGEST purchase you will make in your lifetime. Buying one can be a complex process, and selling your home requires skill and diligence.
With a Realtor® you get professional expertise, local knowledge, the most accurate information and someone who knows the important steps to go from "Sale" to "Sold."