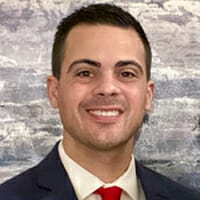 Sean Martin, CEO
Sean began serving as CEO for TPCAR in March of 2021 and enjoys meeting and talking with members about all aspects of the Association and learning how it can better serve the membership and fulfill its mission statement.
His prior experience includes many years in the housing industry, including previously as Government Affairs Director and Executive Director at the Rental Housing Association of Washington. As Executive Director with RHAWA he overhauled and modernized the suite of benefits offered to membership, implemented new association technology, and managed the creation of new membership business lines for non-traditional forms of rental housing ownership.
Sean is a University of Washington graduate (Political Science). Outside of work he enjoys spending time with his family, mowing with his John Deere rider, barbecuing low and slow on his grill, and keeping his car clean (having an office only 5 minutes from Griot's Garage helps!).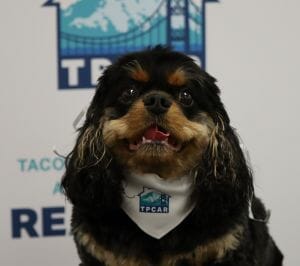 Bailey, Chief Barketing Officer
TPCAR is proud to introduce Bailey, our new Chief Barketing Officer. Bailey comes to TPCAR with 5 years of experience in sales and advertising layout, with a focus on real estate barketing. Bailey is results-driven, especially when it comes to getting treats and belly rubs.
Bailey is a lifelong Washington resident who enjoys relaxing, monthly trips to the doggy spa, and taking walks around her Sumner neighborhood. Anyone who meets 5 year old King Charles Cavalier Bailey, will instantly have a case of puppy love.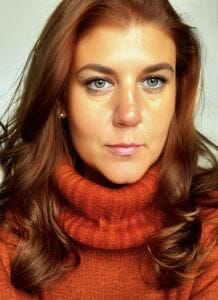 Jenn Chernut, Director of Communication & Member Engagement
For over 20 years, Jenn has helped people find their voice, craft messages, and implement tools to institute change. Jenn is thrilled to have the "fun job" at TPCAR and looks forward to helping members grow their business and build relationships, something she did at the Tacoma-Pierce County Chamber for years as their Director of Strategic Engagement. Jenn loves writing, speaking, telling stories, and being creative.
Jenn holds a MA in Communication from Arizona State in addition to  undergraduate degrees in Communication and Political Science from the University of Colorado. Jenn loves nothing more than to connect with her daughter, Jamie Rose, friends, or nature. You can often find Jenn and Jamie taking nature walks, beachcombing, or exploring the mountains with their rescue dogs, Maisie Moo & Noodle the Poodle. They also love Earth, Wind, and Fire concerts and doing their nails, hair, and makeup. You can find Jenn and her friends playing dress-up, watching the Golden Girls & Mommie Dearest, or singing karaoke.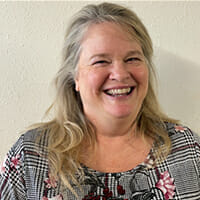 Karen Scott, Accounting and Administration
Born and raised in Washington State, Karen Scott brings over a decade of accounting experience in addition to many years in customer service. While Karen is recognized for her financial understanding and attention to detail, Karen would say her most significant achievement is raising her two children, daughter Lacee, who holds an MBA from Whitworth University, and son Zane, an award-winning glass blowing student at Alfred University in New York.
Karen recently celebrated her 33rd anniversary with her husband, Jon Scott (not the agency), by doing one of her favorite pastimes: traveling. When Karen is not driving around in her convertible with Jon and her two dogs, she spends her time gardening and really hopes to get back to concerts as soon as they stop getting canceled! Make sure to drop a line to Karen and say hello!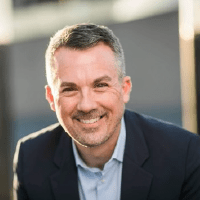 Jim Henderson, Government Affairs Director
A second generation real estate investor and residential property manager, Jim Henderson brings more than 20 years of housing industry and policy expertise to negotiating tables in legal and legislative affairs around the state.
Jim currently owns and operates a private market housing advocacy business; his first hand knowledge and grasp of the systemic housing issues strengthens his effectiveness as a landlord educator and lobbyist for several private housing organizations at the state and local level.