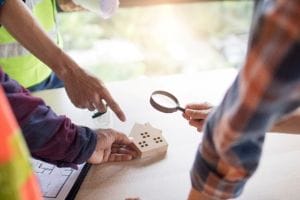 Navigating the Home Inspection Process
By:  Jon Teabo, President of A-Pro Home Inspection Services
The journey of buying or selling a home is an intricate dance, and one crucial partner in this endeavor is the home inspector. As REALTORS, you play an essential role in helping your clients prepare for a home inspection and facilitating a smooth transition in the real estate transaction. In this comprehensive guide, we'll provide you with actionable advice and detailed insights to ensure your clients are well-prepared for the home inspection process.
The Pre-Listing Inspection Advantage
One strategy that can make a world of difference in the home inspection process is the pre-listing inspection. Encouraging your sellers to conduct a pre-listing inspection can provide numerous benefits:
Proactive Problem-Solving: By identifying and addressing issues before listing the property, you can reduce the chances of last-minute surprises that can delay or derail a sale.
Market Transparency: Sharing the pre-listing inspection report with potential buyers demonstrates transparency and boosts their confidence in the property's condition.
Smarter Pricing: Armed with the inspection report, you can price the property more accurately, taking into account any necessary repairs or updates.
Preparing the Property for Inspection
The next step is to ensure the property is accessible, well-organized, and ready for inspection day. Here's what you can advise your clients to do:
Clear Access: Make sure all areas of the property are easily accessible, including the attic, crawlspaces, and utility rooms. Ensure that any locked areas are unlocked on inspection day.
Label Utilities: Clearly label and provide easy access to key utilities, such as the electrical panel, water shut-off valve, and gas shut-off valve. This not only speeds up the inspection but also ensures safety.
Organize Personal Belongings: Advise your clients to declutter their homes before the inspection. This will allow the inspector to access areas and systems with ease and reduce the risk of any accidents.
Addressing Minor Repairs and Maintenance
Prior to the inspection, encourage your clients to address minor repairs and maintenance items to present the property in the best possible condition. Here's where to focus:
Fix Leaky Faucets: Dripping faucets, running toilets, or minor plumbing issues should be repaired. These issues are often easily fixable and can leave a positive impression on the inspector.
Replace Burned-Out Bulbs: Ensure all light fixtures are in working order by replacing any burned-out bulbs. Proper lighting is not just practical; it also helps the inspector do a thorough job.
Clean the HVAC Filters: Dirty HVAC filters can suggest a lack of maintenance. Replacing or cleaning filters not only improves air quality but also demonstrates a well-cared-for home.
The Day of the Inspection
On the day of the inspection, ensure that your clients are prepared, informed, and ready to engage constructively with the home inspector:
Attend the Inspection: If possible, advise your clients to be present during the inspection. This offers an opportunity to learn more about the property, ask questions, and address any concerns that may arise. Your presence also shows your commitment to their interests.
Respect the Inspector's Space: While it's important to be present during the inspection, avoid overcrowding the inspection process. It can be distracting to the inspector and potentially lead to overlooked issues.
Don't Overstep Your Role: As a REALTOR, you are not a home inspector. Avoid offering technical opinions or making definitive statements about the property's condition. Refrain from diagnosing issues or suggesting solutions. Instead, direct your clients to the home inspector for expert guidance.
Understanding the Inspection Report
After the inspection, it's crucial that both you and your clients thoroughly review the inspection report:
Review Findings Together: Go over the inspection report with your clients, explaining the significance of each finding. Help them distinguish between minor maintenance issues and potentially more substantial concerns, empowering them to make informed decisions.
Negotiation and Next Steps: Assist your clients in navigating negotiations with the seller based on the inspection report. Work closely with them to determine the best approach. Sometimes, a reduction in price or repairs may be warranted, while other times, it may be in your clients' best interest to walk away from the deal.
Timely Scheduling: Stress the importance of scheduling the inspection early in the home-buying process. Doing so provides ample time for any necessary follow-up inspections, negotiations, and decision-making. Avoiding rushed decisions, especially as the closing date approaches, is key to ensuring a smooth transaction.
By following these guidelines, REALTORS can help ensure a successful home inspection process and contribute to smooth real estate transactions. Home inspections are a pivotal part of the home-buying and selling journey, and your guidance plays a vital role in the process.
Your role as a REALTOR is not just about facilitating property transactions; it's about helping your clients make informed decisions and navigate the complexities of the real estate process. With these insights and actionable advice, you can prepare your clients for home inspections and ensure their real estate journey is a seamless one.
Here's to successful transactions and satisfied clients!
About the Author
Jon Teabo is a professional home inspector and the owner of A-Pro Home Inspections in Tacoma, WA. Since 2015, Jon has been helping home buyers and sellers make informed decisions by specializing in residential, commercial, and sewer scope inspections. Jon uses that experience to educate buyers and sellers, and in the process, facilitate fair beneficial transactions for everyone involved.
By focusing on friendly service and strong communication, Jon has been able to put the Certified Master Inspector certification he earned at the International Association of Certified Home Inspectors to good use. Over the years, Jon has inspected thousands of homes and buildings for happy clients earning him a 5-star Google rating and an A+ rating with the Better Business Bureau. Jon may spend his days inspecting homes around Puget Sound, but it's helping clients that gets him up in the morning.
When Jon is not out inspecting homes, he loves spending time on his boat exploring the Puget Sound with his family and friends.
Website: https://aprotacomawa.com/
Facebook: https://www.facebook.com/aprotacoma