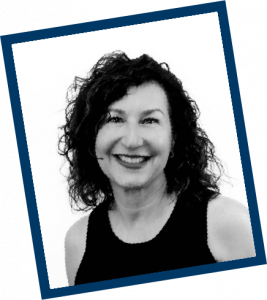 Tacoma Measure 1 will hurt providers, renters
regina madiera-gorden, realtor
Like many of Tacoma's housing providers, my husband and I are small-scale providers of rental units in the City of Tacoma. Our margins exist in the hundreds of dollars, not millions. Our existence as housing providers in the City, as well as our renters' home, hang in the balance because of Tacoma Measure #1 and the impacts it could have on families like ours and many others in Tacoma.
Small housing providers like us are invested in the City of Tacoma to provide housing for working-class families.  For many of us this income supports future retirement or our children's education. Many landlords are also seniors relying on rental income for their care. Forcing housing providers like us to choose between the risk of financial ruin due to this measure, or selling our investment, is a lose-lose proposition for our city and our renters. Data from Seattle, where many onerous regulations have forced out small housing providers, project that Measure 1 could result in Tacoma losing nearly 800 rental housing units in the first few years after its passage – those are 800 more families who would be priced out of our city at a time when affordable housing is at a critical level.
As dedicated advocates for homeownership and providers of affordable housing, my husband and I find ourselves facing devastating and continued financial loss, because we have a rental property in Tacoma.  We bought a property from our family estate, with the intent of having the property as an investment legacy for our children.  We decided a couple of years ago to build a DADU (detached additional dwelling unit) on the large lot.  After making all payments to the contractor, and having months & months of delays, we found out they declared bankruptcy and we lost tens of thousands of dollars and now must pay twice to finish the unit.
During this same time period, our renter at the main house stopped paying rent, refused to negotiate a termination of tenancy which would benefit both parties, and have stopped communicating. Like many small housing providers in Tacoma, we're burdened by mounting property taxes and high mortgage rates. Can you imagine having to pay all your housing bills, mortgage, and property taxes, while someone lives in your property for months or years without paying rent?  Even if you are not currently a landlord, and your personal circumstances changed and decided to rent out your Tacoma home, could you withstand the burden of being forced to provide free housing for months or years?
Our legal fees continue to add up while our tenant enjoys free legal support and 6+ months of free rent.  The eviction process is already expensive and painfully slow. Neighbors have called us to complain about the mess, the people coming and going at all hours, and even a police incident.  If Measure 1 is passed, these costs to small housing providers will compound for upwards of 10 months prior to finally being able to evict a renter who may be causing harm to property, harassing neighbors, and allowing nuisances. Those impacts stretch far beyond the housing provider's wallet and to the safety and fabric of our neighborhoods.
Tacoma City Council just created new renter protections this past July which have meaningful impacts for renters, including increased notice of rent increases, caps on move-in fees and pet deposits, and restrictions on tenant screening criteria including limitations on the use of criminal records when qualifying applicants for housing. These are measured solutions which provide a balance for renters and housing providers. Measure #1 threatens the livelihoods of our small, local responsible housing providers and essentially homeowners who may have to future rent their homes. Vote NO on Tacoma Measure #1.
Regina Madiera-Gorden is one half of the RM Home Specialists, a real estate team formed with her daughter, Madison. Regina and Madison have a combined 20+ years of experience in the industry, and offer clients an array of real estate services.
What Regina enjoys most when helping you sell or buy a home is the process; she takes great pride in a quality experience all the way to the closing table. With the R&M team, you will be guided along every step of the way, as they understand a home is not just a property, it's the beginning of your dreams!
Regina also serves as a Pierce County Premier Luxury Home Director, and has been a part of the YMCA community for over 10 years as an instructor and annual donor. She is also an advocate for the Windermere Foundation, and Amara Pierce County.
If you Regina out in the community or leading a class at the YMCA, reach out and say hi!