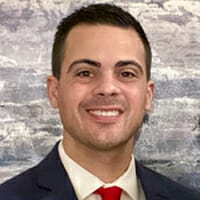 Sean brings 16 years of experience in the housing industry, including having previously served as Government Affairs Director and Executive Director at the 5,000 member Rental Housing Association of Washington. In his time with RHAWA he oversaw radical transformation of membership benefits and association technology, as well as the expansion of membership to other forms of rental housing ownership. "I'm excited to join the Realtor team and expand upon the tremendous benefits offered by membership with TPCAR. This position offers a tremendous opportunity to build upon the benefits that TPCAR provides its members," said Mr. Martin.
Sean began serving in his role as CEO on March 8 and looks forward to meeting and working with the membership. He may be reached at sean@tpcar.org; 253-473-0232, ext. 204.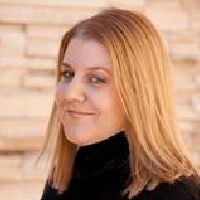 For over 20 years, Jenn has helped people find their voice, craft messages, and implement tools to institute change. Jenn is thrilled to have the "fun job" at TPCAR and looks forward to helping members grow their business and build relationships, something she did at the Tacoma-Pierce County Chamber for years as their Director of Strategic Engagement. Jenn loves writing, speaking, telling stories, and being creative. Jenn recently graduated from Arizona State University with her Master's degree in Communication, and holds undergraduate degrees in Communication and Political Science from the University of Colorado. Jenn loves nothing more than to connect with her daughter, Jamie Rose, friends, or nature. You can often find Jenn and Jamie taking nature walks, beachcombing, or exploring the mountains with their dog Maisie Moo. They also love Earth, Wind, and Fire concerts and doing their nails, hair, and makeup. You can find Jenn and her friends playing dress-up, watching the Golden Girls & Mommie Dearest, or singing karaoke.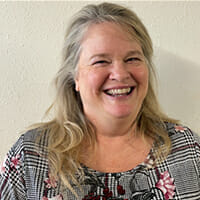 Born and raised in Washington State, Karen Scott brings over a decade of accounting experience in addition to many years in customer service. While Karen is recognized for her financial understanding and attention to detail, Karen would say her most significant achievement is raising her two children, daughter Lacee, who holds an MBA from Whitworth University, and son Zane, an award-winning glass blowing student at Alfred University in New York. Karen recently celebrated her 30th anniversary with her husband, Jon Scott (not the agency), by doing one of her favorite pastimes: traveling. When Karen is not driving around in her convertible with Jon and her two dogs, she spends her time gardening and really hopes to get back to concerts as soon as they stop getting canceled! Make sure to drop a line to Karen and say hello!