Tacoma-Pierce County Association of REALTORS®, the voice of realtors for over 100 years, announced the recipients of the 2020 REALTOR® Awards. The REALTOR® awards recognize outstanding achievement and service by member REALTORs® and affiliates.
Recognized for his exemplary service and contributions to the Association of REALTORS® during his career, James Fisher is no stranger to the Tacoma-Pierce County Community. James Fisher has been a constant volunteer at TPCAR since his start as a REALTOR®. He has held positions on the Board of Directors previously as the West Tacoma Director and as a committee member of government affairs since 2018. James has served as an alternate state director for Washington REALTORS®, serves as a current RPAC Trustee for TPCAR/WA Realtors, and received the award for Rookie of the Year in 2018. James also was recently elected by his peers to serve as President elect for 2021 with him set to take the helm in 2022.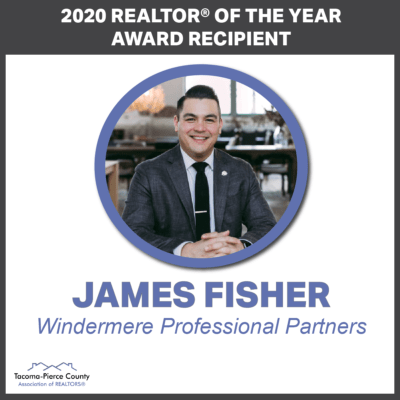 Recognized for early success in real estate and a commitment to clients, REALTORS® and the Association, Rookie of the Year Award Recipient Megan Wiese was cited for working well with other agents while always keeping her client's needs front and center. Lauded for her integrity and honesty, Megan is not just a real estate pro, but she is also fun!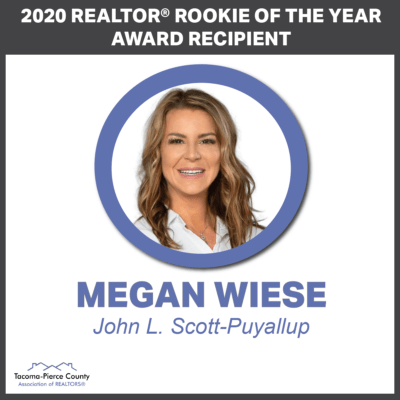 Recognized for being a supporter of the housing industry and the Association, Affiliate of the Year Lauren Ost previously served a past-Council chair for 2020, and as such has been a champion for ensuring that the affiliate program continues to excel. has graciously utilized her time, experience, and resources to ensure success for affiliates and REALTORS® alike. Lauren frequently assists with chairing committees, preparing sponsor packets, setting meetings and so much more.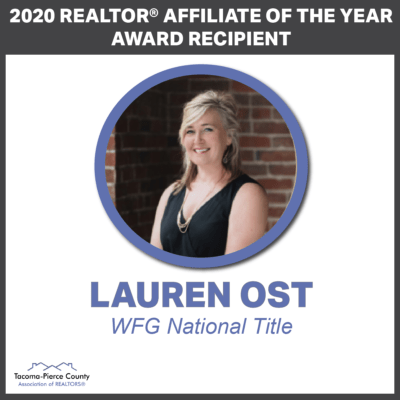 Recognized for outstanding service to the Local, State, and National Associations as well as community involvement, dynamic duo Anne and Dave Jones regularly use their REALTOR® and Owner platform to advocate for our industry by being highly visual and a voice to call attention to fair housing issues in our industry –including calling attention to social injustices and call to action by not remaining silent. Anne & Dave also participate in regional as well as national workshops, speaking up and leading change within our industry – this also includes their Windermere footprint with work on DEI training: they were recently recognized by Inman as "Person of the Year."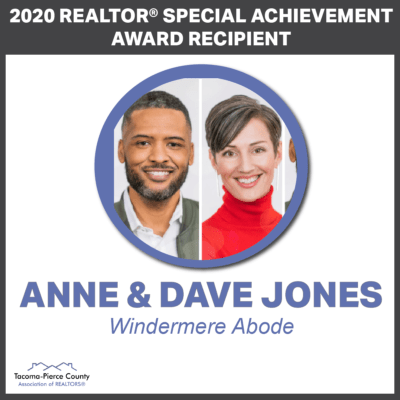 Recognized for outstanding contributions to the community in addition to his work with the Association, Award Recipient Joseph Romero is no stranger to community service. Joseph has served as a volunteer and then as a member of the Board of Directors for the Mountain View Community Center, as well as volunteering with preparation and serving "Seeds of Change" dinners. Among other contributions, Joseph has been heavily involved with the Puyallup Rotary, St. Francis House, Graham Business Association, and the Puyallup School Board just to name a few.